Maintenance Software
Easy as
1

-

2

-

3
The story behind Click Maint originates from our founders' realization that businesses face significant challenges with existing CMMS applications. Software complexity, lack of user adoption, lengthy implementations, frequent failures, underutilization of features, and inconsistent usage across organizations are common issues plaguing CMMS users today.
Driven by a passion for creating a better solution, we embarked on a mission to develop a new CMMS application that tackles these pain points by providing a simple, efficient, and customizable solution to meet the needs of maintenance and facilities professionals.
We understand that complexity is a barrier for user adoption. Businesses are overwhelmed by complicated CMMS software, resulting in resistance from end-users and low utilization rates. This is money wasted and in today's economy, a situation that's unacceptable. Recognizing the importance for user-friendly design, we're developing Click Maint as an intuitive and easy-to-use platform that has a short learning curve and fast onboarding.
Time and effort for implementations is a huge problem in the maintenance software world. Lengthy implementations are painful, frustrating and delays realizing value. We've designed Click Maint so implementation and onboarding are easy, streamlining the transition process and minimizing disruption to daily operations. We understand the importance of getting businesses up and running quickly to maximize their return on investment. Speed to value is our mantra.
We also observed that businesses are paying for features and modules they don't use, resulting in unecessary costs. Click Maint is developed as a customizable solution, allowing organizations to tailor the software to their specific needs and only pay for features and functionality they truly require. This approach ensures that Click Maint provides maximum value for businesses of all sizes.
Finally, we recognize the challenge of inconsistent software usage across different departments and teams within organizations. Click Maint is designed to promote consistent and standardized practices by providing a unified platform accessible to all stakeholders. By fostering consistent software usage, Click Maint enables collaboration, data integrity, and better decision-making across the organization.
Through our journey of creating Click Maint, we aim to eliminate these pain points that exist with other CMMS applications. We are excited to invite you to join us on this journey and positively impact the way you manage your maintenance operations.
OUR MISSION
Our mission is to empower maintenance and facilities professionals with cutting-edge maintenance management solutions that streamline operations, maximize asset performance, and drive successful outcomes.
We are dedicated to providing a comprehensive and user-friendly software solution that meets the unique needs of maintenance and facilities professionals. We're here to simplify and enhance the way organizations manage their maintenance processes, enabling them to optimize efficiency, reduce downtime, and improve overall productivity.
Through continuous innovation, we strive to deliver a CMMS that not only automates and streamlines workflows but also provides real-time insights and data-driven decision-making. We believe that by leveraging technology, organizations can proactively manage their assets, implement preventive maintenance strategies, and optimize resource allocation.
User experience is everything to us. We're here to build strong, long lasting relationships with our customers. We want our users to love us, and be champions of our solution. We accomplish this by being zealously responsive, empathetic, and understanding that our customers' interests are our own. We are committed to being a partner, supporting our customers in achieving their maintenance goals, reducing costs, improving efficiencies and driving long-term business growth.
Together with our valued customers, we are transforming maintenance management into a strategic advantage, enabling them to thrive in a competitive landscape.
OUR CORE VALUES
Integrity
We uphold the highest ethical standards, and demonstrate honesty and transparency in all business dealings. Integrity is having strong moral principles based on honesty and to follow those principles always. This includes acting with integrity towards customers, employees, partners, and the community. Overpromising and under delivering isn't a thing here.
Speed to Value
We expect our customers to see value in every interaction. We're proactive, agile, and focused on delivering high-quality outcomes fast. ROI is obvious and should never be open for debate.
Win as a Team
Collaboration is the only way. We foster an inclusive work environment where teamwork and mutual support are the standard. We value working together towards shared goals, valuing diverse perspectives, and recognizing individual contributions. "Teamwork makes the dream work"
Be Bold
We promote a culture of innovation, risk-taking, and embracing new ideas. No idea is a bad idea. Speak up and keep them coming.
User Experience is Everything
Creating exceptional experiences for customers is our highest priority. This value drives the business to prioritize user-centric design, personalized interactions, and continuous improvement of products and services that exceed customer expectations.
WHY CLICK MAINT?
Complete Maintenance Solution
Click Maint provides a comprehensive suite of features and tools that cater specifically to the needs of maintenance and facilities professionals. From work order management and preventive maintenance scheduling to asset tracking and inventory management, Click Maint offers a holistic solution that addresses the core challenges faced in maintenance operations today.
Easy to Use
Click Maint is designed with a user-friendly interface that is intuitive and easy to navigate. Maintenance professionals can quickly adopt the system without the need for extensive training, enabling them to streamline their processes and be more productive early on. We understand that tech savviness varies between users. We also get that success depends on user adoption. Ease of use and ensuring user adoption are written into our DNA.
Customizable and Scalable
Click Maint offers customization options that allow users to tailor the software to their specific requirements. Whether it's configuring workflows, setting up user roles and permissions, customizing forms, or creating custom reports, our software can be easily configured to match the unique needs of different organizations. The software also scales, capable of accommodating small mom and pop businesses, larger enterprises and fast growing businesses. We got you!
Streamlined Workflows and Automation
Click Maint automates and streamlines manual processes, saving maintenance professionals valuable time and effort. From automatic work order generation based on predefined triggers to scheduled preventive maintenance tasks, the software helps optimize workflows and reduce administrative burdens, allowing teams to focus on critical tasks and proactive maintenance.
Real-Time Data and Reporting
Click Maint provides real-time visibility into maintenance operations through its robust reporting and analytics capabilities. Users can generate customizable reports and dashboards to gain insights into key performance indicators, asset health, work order status, and more. This data-driven approach empowers maintenance professionals to make informed decisions, identify areas for improvement, and drive overall efficiency.
First-Class Customer Care
Our team provides dedicated customer support, assisting users with any technical or operational issues. Our customer success team is responsive, ensuring that users receive prompt assistance and guidance when needed.
Speed to Value
Our goal is to provide value with every interaction starting from the sales process through the entire customer journey.
LEADERSHIP TEAM
Randall Burrell (President & CEO) and Chris Daly (Director) are the co-founders of Click Maint. With their combined expertise in software technology, logistics, and facilities management, they bring over 40 years of experience and innovation to their roles.
Together, Randall and Chris recognized the need for a modern CMMS solution that integrates cutting-edge technology, streamlines maintenance operations and is simple. They embarked on their entrepreneurial journey to create Click Maint—a platform that combines their passion for software technology, logistics, and optimizing maintenance operations.
Their shared vision for Click Maint is rooted in delivering tangible value to organizations. By leveraging their expertise, Randall and Chris are developing an intuitive software platform that empowers maintenance professionals to optimize their operations, reduce costs, and enhance the overall asset performance. Their combined experience and deep knowledge in software technology, logistics, and maintenance management make them a formidable team that is revolutionizing the maintenance and reliability industry.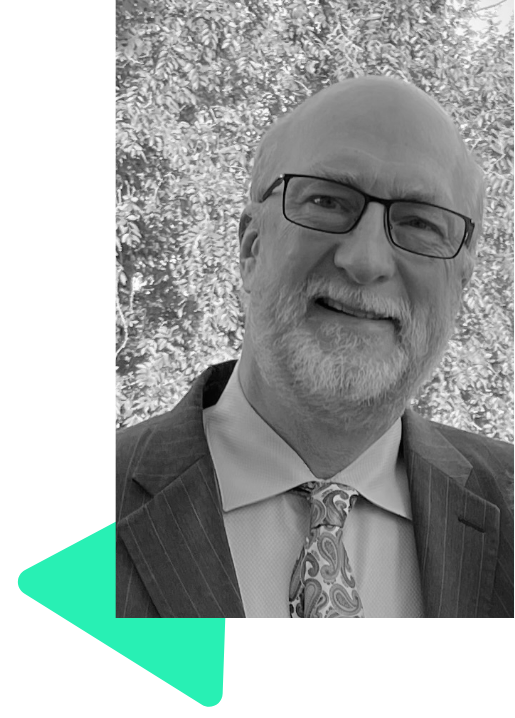 Randall Burrell
President & CEO
Randall Burrell is a seasoned professional with a deep understanding of software technology and its transformative impact on industries. With a career rooted in software development and project management, Randall has consistently demonstrated his ability to leverage technology to drive efficiency and deliver exceptional user experiences. His expertise in logistics and keen understanding of operational processes have allowed him to lead in designing software solutions that optimize workflows and streamline operations. Randall has been instrumental at building and leading great software companies such as TMW Systems, Trimble and Hippo CMMS.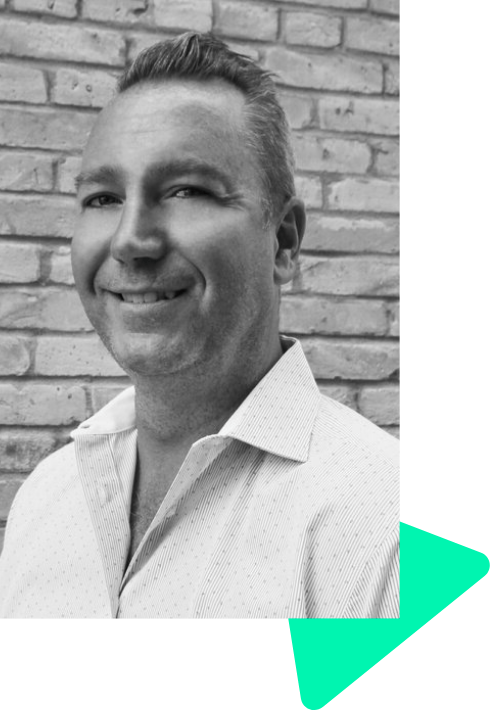 Chris Daly has a strong background in logistics and facilities management, with a special focus on architectural spaces. Chris was formerly a partner at MMP Architects and a co-founder of Hippo CMMS. He possesses an intricate knowledge of architectural design principles and their implications for facility management. His career has been marked by a relentless pursuit of enhancing the user experience through well-designed spaces. Chris's deep understanding of facilities management, coupled with his expertise in CMMS, has been instrumental in developing a software platform that aligns architectural intent with operational efficiency.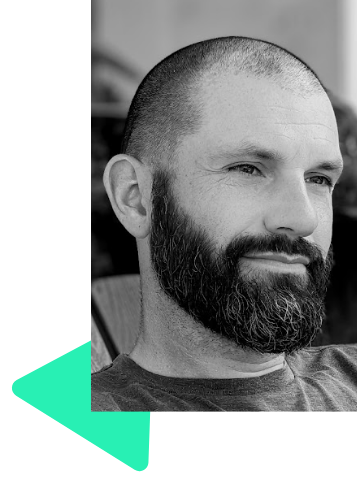 Matthew Wawrin
Director of Engineering
Matt Wawrin is a highly experienced software developer and passionate leader of development teams. With nearly two decades of experience working with impactful software companies he has worked on software projects of all sizes and finds entrepreneurial lead start-ups to be the place where he thrives and is the most engaged. Matt is deeply committed to helping businesses achieve their customers' goals by leveraging the latest, cutting-edge software development practices and technologies.