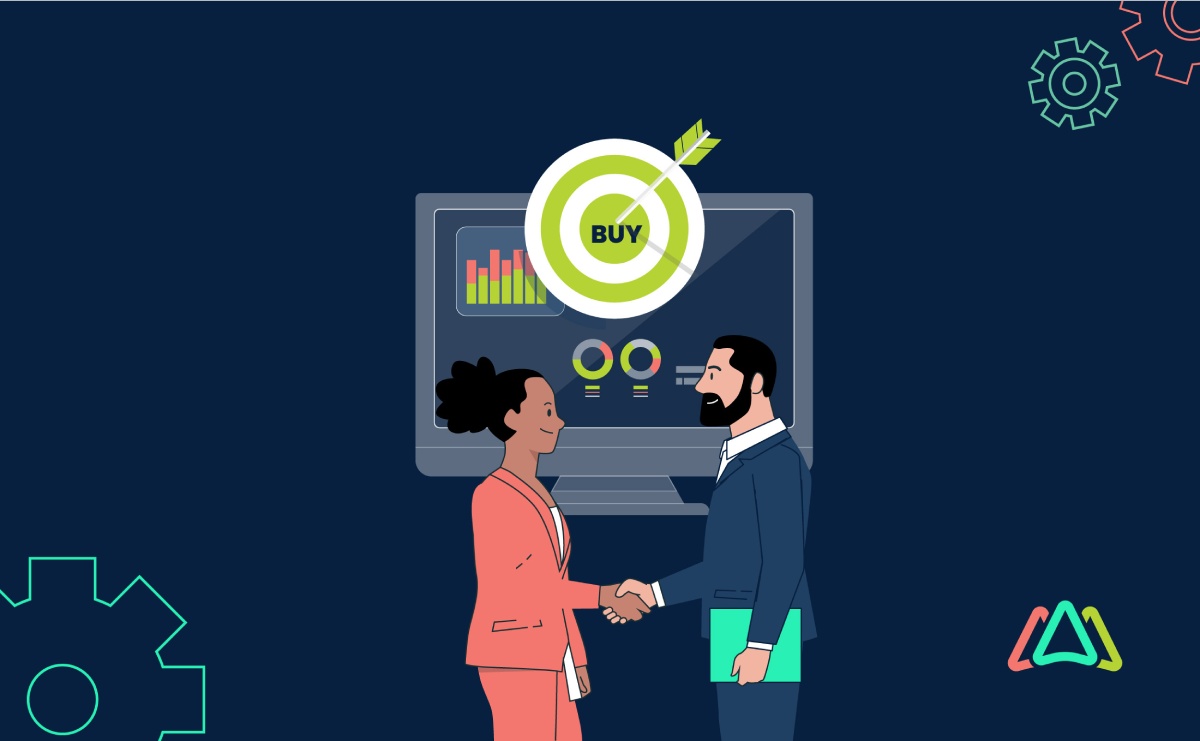 Reena Sommer | 26 Oct 2023
How to Get Executive Buy-in for CMMS
Introduction
Despite the growth in the Computerized Maintenance Management Software (CMMS) market, some executives hesitate to adopt the software for their organizations. Getting executive buy-in for a CMMS involves demonstrating its value, benefits, and return on investment (ROI) to the organization. According to Will Brookes, CEO of Raconteur, getting executive approval for purchases is more complex than ever due to digital transformation, the current economic climate, and pressures on businesses. He explains that the solo C-suite decision-maker has been replaced by buying committees of executives from Finance, HR, IT, and other departments.
What's Holding Them Back?
While many executives may be up on the newest industry trends, some hold onto an "old school" mentality when embracing change on a large scale. Adopting a CMMS software represents a significant shift in their maintenance operations approach, which comes with risk. Here are some of the reasons why some executives are holding back:
Lack of Understanding
A common misunderstanding about a CMMS is its perceived complexity and purpose. Some mistakenly believe that a CMMS is an inventory management tool, focusing solely on tracking spare parts and equipment, thus overlooking the totality of its capabilities. Beyond managing inventory, a CMMS is designed to streamline maintenance operations, schedule tasks, track work orders, and generate insightful reports. This misconception often leads to underutilizing its potential, as users may need to pay more attention to the benefits a CMMS software can bring to an organization's maintenance strategy.
Another prevalent misconception is that CMMS is only relevant in large industrial settings. Today's CMMS benefits organizations of all sizes and across various industries, including healthcare, hospitality, education, and even small businesses. There is also the assumption that using a CMMS is a complex and time-consuming process where implementations often fail. Some articles report CMMS failure rates as high as 80% and find that CMMS features and modules are underutilized. Modern systems, however, are designed for user-friendliness and can be tailored to specific organizational needs. This also challenges the belief that CMMS is a one-size-fits-all solution by not understanding that the CMMS offers numerous customization options to adapt the system to unique workflows and requirements.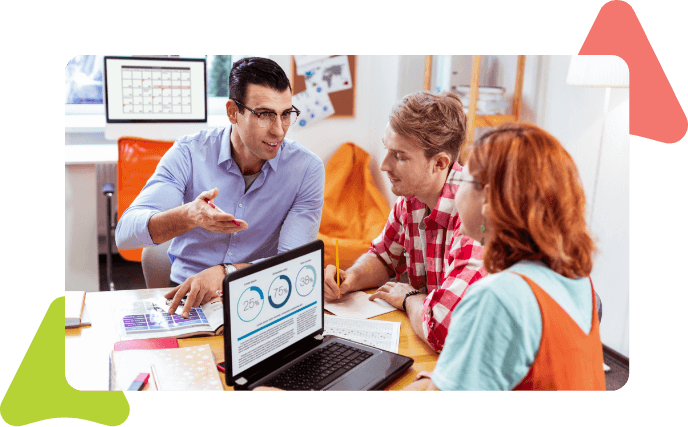 Cost Concerns
CMMS implementation can involve significant upfront software, training, and integration costs. The initial upfront costs of purchasing and implementing a CMMS can be significant, encompassing software licenses, hardware requirements, and the need for system customization to align with specific organizational needs. Training costs are another significant factor, as staff members require time and resources to become proficient in utilizing the CMMS effectively. There may also be ongoing maintenance expenses, including software updates, support contracts, and potential integration with other systems, that contribute to the total cost of ownership. Executives hesitate when they perceive these expenses in money, time, and resources as too high or without an immediate return on investment (ROI)
Prioritization of Resources
In many organizations, it is a common practice to allocate resources across various projects and departments. If executives believe implementing a CMMS will have a higher priority or more immediate impact on the bottom line, they may be reluctant to invest in it.
Resistance to Change
Implementing a CMMS often requires changes to existing processes and workflows. Not only do some executives shy away from doing things differently, but so do employees. These concerns make executives wary of investing in a system facing internal resistance.
Lack of Demonstrated Value
Some individuals tend to focus on the negative rather than the positive. For example, just one instance of negative feedback on a CMMS might set the tone for discounting the entire marketplace. Unfortunately, this tendency is also tied to the need for more understanding, as previously noted. Not availing themselves of a wide range of case studies and success stories within their industry contributes to many executives' skepticism about the benefits a CMMS can deliver.
Getting the Buy-in from Executives
The purpose of meeting with the executives is twofold: first, to educate them, and second, to convince them that a CMMS will measurably improve maintenance operations while bringing down costs. Here are steps you can take to secure executive support for implementing a CMMS:
Understand Executive Concerns
It's essential to know your audience. This means knowing executives' key concerns and priorities as a starting point. These may include cost reduction, improved efficiency, compliance, asset management, or data-driven decision-making. Since some executives may be concerned that a CMMS is not a good fit for their company, illustrate how the software supports the broader strategic objectives of the company, such as improving operational efficiency, reducing costs, or enhancing compliance.
Research and Compile Data
When preparing to sit down with your executives, gather all relevant data highlighting the current state of your maintenance operations. This may include downtime, maintenance costs, equipment lifespan, and regulatory compliance metrics. By doing this, executives can see the areas where things are going well and those that need improvement.
Clearly Define Benefits
While the CMMS's overall benefit can be summarized as streamlining maintenance operations, several specific benefits fall under this characterization.
Reduced Downtime
Show how a CMMS can help in proactive maintenance, preventing breakdowns, and reducing costly downtime. Explain how the software helps to schedule and prioritize maintenance tasks, ensuring that equipment is serviced at optimal intervals to avoid unexpected breakdowns. Emphasize that CMMS facilitates proactive maintenance by tracking the condition of assets, enabling timely repairs before they fail, and enhancing inventory management by ensuring that necessary spare parts are readily available and minimizing repair delays. Note that the software's ability to provide real-time data and insights-informed decision-making can result in more efficient and effective maintenance practices, reducing downtime and improving overall operational productivity.
Cost Savings
Demonstrate how a CMMS can lead to cost savings in maintenance, repairs, and replacement of assets. Employing a proactive maintenance approach and fine-tuning asset and inventory management results in significant long-term cost savings for businesses because of improved asset lifespan and operational efficiency. Use real-life examples when making the case for the cost savings that can be realized. Find examples of when machines or equipment failed and illustrate each case's financial impact on the organization: costs for rush repair, rush orders for parts, overtime pay, and costs associated with delayed production. Also, use qualitative examples where customer and employee satisfaction was damaged.
Compliance and Safety
Emphasize how the software makes it possible to systematically document and demonstrate adherence to regulatory requirements promptly. This ensures that equipment and assets are maintained per industry standards and legal mandates. If your organization is audited, highlight the time and cost savings a CMMS affords through its ability to document maintenance activities and compare it to the status quo.
Highlight ROI and Cost Justification
Money issues are often the primary source of executives' wariness. It's, therefore, essential to provide a precise ROI analysis, including both short-term gains and long-term benefits. The CMMS helps organizations become more efficient through better resource allocation and scheduling, leading to immediate cost savings. In the long term, a CMMS provides benefits like extended asset lifespan, improved regulatory compliance, and data-driven insights for preventive maintenance strategies. With today's economic pressures, it's essential to emphasize immediate or short-term returns because many executives want to improve year-end numbers. Funding for CMMS competes with other projects, and investing in a CMMS loses its urgency if you only demonstrate long-term ROI.
Showcase Success Stories and Case Studies
Executives want more than reassurances to move them toward adopting a CMMS. This can be done by sharing examples of other organizations successfully implementing CMMS and reaping benefits. Presenting reviews and case studies of companies in similar industries or with comparable challenges is preferable. Both provide real-world examples of successful implementation and highlight how organizations have utilized CMMS to optimize maintenance operations, increase equipment uptime, reduce costs, and improve overall asset management. Case studies offer practical insights and best practices that can guide achieving similar operational efficiencies and improvements.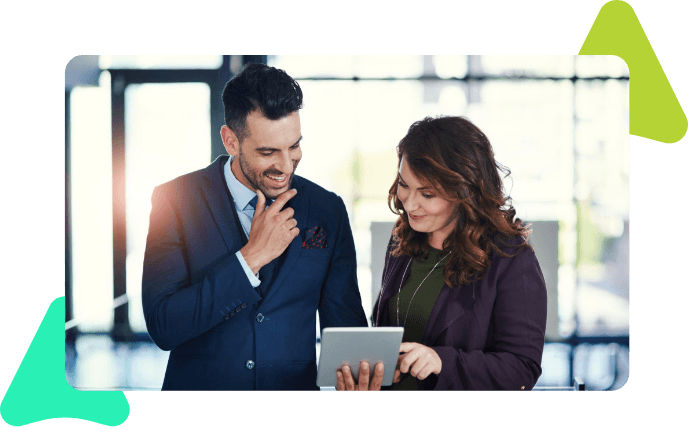 Address Concerns and Objections
Be prepared to address any specific concerns or objections executives raise and provide evidence or solutions to alleviate these concerns. These include initial costs, implementation challenges, or resistance from employees. To allay executives' concerns about adopting a CMMS, emphasize the potential benefits, such as increased operational efficiency, reduced downtime, and improved asset lifecycle management. Detail onboarding plans and ways to deal with employee resistance. For executives concerned that a CMMS may not be a good fit for their company, stress the scalability and flexibility of modern system solutions, which can be tailored to fit the organization's specific needs, processes, and growth potential.
Pilot or Proof of Concept
Consider starting with a smaller-scale pilot project to demonstrate the value of the CMMS before rolling it out organization-wide. This approach allows organizations to evaluate the system's suitability for their specific operational needs and workflow. It helps identify potential issues, refine configurations, and seamlessly integrate existing processes. For wary executives, a test phase helps demonstrate the system's capabilities to stakeholders, gaining buy-in and support for a full-scale implementation. At the same time, It also provides an opportunity to train staff, iron out any procedural hiccups, and estimate the potential return on investment before committing to a larger-scale deployment. In all situations, this preliminary phase minimizes risks and maximizes the likelihood of a successful CMMS implementation.
Engage Stakeholders
One way to inspire executive confidence in implementing a CMMS is to involve key stakeholders in the decision-making process from the beginning. This could include representatives from maintenance teams, IT departments, and relevant department heads.
Show You've Done Your Research
Make sure you demonstrate that you've done your research. Most organizations require that 2-5 vendors be evaluated before approving a purchase. Connect with 2-5 CMMS vendors and do a thorough evaluation. It's recommended that you do a live software demo with each vendor, and once you have shortlisted your vendors to 2, get follow-up demos. With web conferencing like Zoom, MS Teams, and Google Meets, demos are easy to schedule. Websites like Software Advice, FinancesOnline, SoftwareConnect, and others make it easy to connect with CMMS providers to get information about their products and demos. These sites are also a great source of user reviews.
Continuous Growth & Improvement
Executives must be assured that a CMMS can grow and change along with their organization by adapting to evolving maintenance needs and expanding its capabilities. While the CMMS initially helps by streamlining basic maintenance tasks like work orders and asset tracking, it can also integrate with other systems, incorporate predictive maintenance tools, and handle larger volumes of data as the company grows. Many systems support more complex functionalities such as inventory management, resource allocation, and performance analytics, aligning themselves with the company's increasing operational demands and providing a scalable solution for long-term growth. By highlighting these features, executives can feel more confident about investing in a CMMS that will evolve to meet the organization's changing needs.
Get Help from CMMS Vendors
Gathering all of this information seems like a lot, and it is. Here's the silver lining: your CMMS provider's account executive will help you make the case and get the information you need to present to executives. CMMS vendors are your best resource. They can help you get proposals and quotes, relevant case studies, provide customer references, demos, trials, and pilots, and help with the ROI presentation. Account executives will also provide you with security documentation, integration and API documentation, SLA details, and more. Your CMMS account executive is there to help you get approval, so lean on them as much as possible.
Conclusion
Adopting a CMMS represents a significant change in maintenance management operations. Given the cost, time, and resources involved, executives' concerns about moving forward are not uncommon. Their buy-in largely depends on addressing their concerns and building their confidence by demonstrating that implementing a CMMS will significantly improve their maintenance operations and profitability. The best way to do this is by communicating in terms that resonate with their priorities and concerns and by providing concrete data, examples, and a clear implementation plan.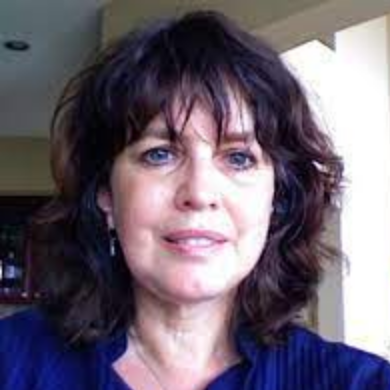 Reena Sommer

Reena Sommer has written extensively about CMMS and maintenance management best practices. She has her Ph.D. in Psychology from the University of Manitoba. Reena hails from Winnipeg, Canada and currently resides in Chicago, Illinois, USA.
Keep Reading
With a quick Google search for "preventive maintenance software," you'll quickly find ...