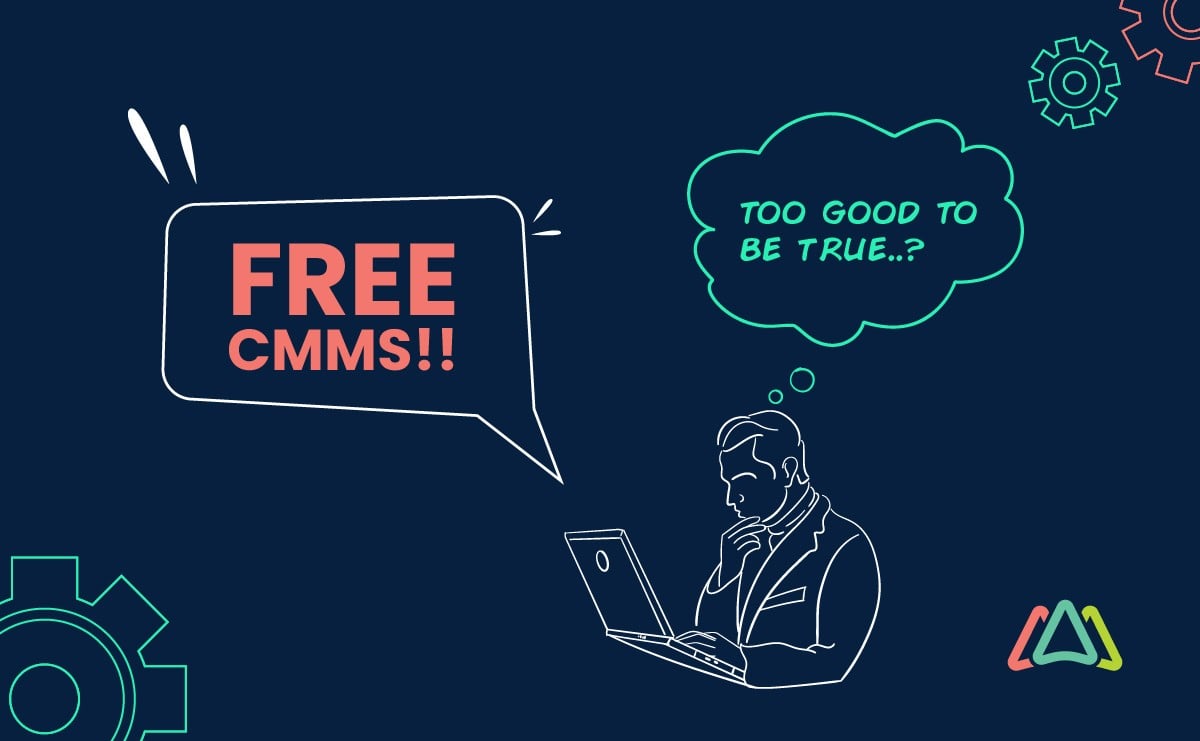 David Green | 23 May 2023
Is Free CMMS Software Right for My Business? Pros and Cons.
Many believe that the best things in life are free. And why not?
In a tough economy, both businesses and consumers are under tremendous pressure to cut spending. This same thinking applies to companies when searching for business software and Computerized Maintenance Management Software (CMMS).
When it comes to the CMMS software, we see free versions coming in two types:
1) Freemium and
2) Open-source
In this article, we will cover Freemium and Open-source software, examples of Freemium and Open-source CMMS options, and the pros and cons of each.
Freemium not FREE CMMS Software
Freemium is a recently coined term that combines "Free" and "Premium". Freemium is a type of business model that offers basic features of the CMMS to users at no cost but charges a premium for additional advanced features.
Freemiums have some real benefits for users. They're great for small maintenance operations that require minimal functionality and have small teams. Freemiums limit the features that users have access to. For example, if you sign up for a freemium, you will likely get access to work orders, assets and basic reporting capabilities, but may not have access to meter based preventive maintenance, inventory management, purchase order and integration capabilities. Furthermore, freemiums tend to put a cap on the volume of activities that can be done through the CMMS software. For example, users often find they can only process 20 or so work orders / month, are limited to one user (restricting assigning work), and a single site. This limited functionality and volume of activities often work well for small start up operations, but won't work for larger, more complex operations. The real value of freemiums is that they serve as a risk free trial. Companies can sign up for a freemium and get a taste of what the software has to offer without having to invest money or time with a sales department. Even though the freemium does not give access to all the software capabilities and features, users can get a sense of the quality of the software, ease of use, user experience by using the freemium version.
Open-source CMMS Software
Open-source software is another free option. Open-source has contributed to global growth and created collaborative communities (contributors and volunteers). This has fostered continued innovation of the products through collaboration of users.. Linux, Drupal, and WordPress are some examples of great software applications that started off as open-source. Some CMMS providers make its source code available for other developers to view, copy, share and comment on. Freemiums focus more on getting potential customers to try the software at no risk with the intention of converting freemium users into subscribers for a fee if satisfied with the free version. Open source CMMS, is also a no cost option, but the emphasis is on sharing the source code and collaborating with other tech savvy developers with the goal of enhancing the technology through collaborating with its users.
Free CMMS software options fall into either of the above two categories. Both options are available to maintenance departments of businesses. The decision to opt for either will depend on many factors including developer resources, customization requirements, but most importantly size of the maintenance team that requires access, complexity of the maintenance operation, features and modules required and budget. Before we explore some options available to maintenance professionals for a free CMMS software let's take a look at their similarities.
Exploring common ground between Freemium and Open-Source CMMS Software
Accessible Free Versions
Both freemium and open-source CMMS software offer free access to their basic maintenance management functionalities. Users can download, install, and use the software without any initial cost.
Rapid Iteration and Updates
Developers actively work on enhancing their software based on user feedback and industry trends, ensuring that the software remains up to date and meets evolving maintenance management needs.
Community Engagement
Users can actively participate in forums, discussions, and contribute feedback, suggestions, or bug reports. This community engagement facilitates the continuous improvement of the software based on user input and requirements.
Lower Barrier to Entry
Both allow users to familiarize themselves with the basic maintenance management functionalities without significant upfront financial commitments and determine if the software aligns with their organization's requirements.
Freemium CMMS Software Options
There are several freemium commercial CMMS software options. We are listing three in no particular order - Fiix, UpKeep, and Maintenance Care. These aren't free cmms software, but commercial. Fiix offers powerful cloud capabilities combined with AI-driven insights for asset performance improvements; UpKeep focuses on efficient day-to-day maintenance lifecycle management in distributed workspaces; while Maintenance Care provides immersive 3D virtual reality spaces for enhanced communication between assets linked to their respective work orders.
Maintain X
Maintain X is a great CMMS that offers a Freemium version where users do not have to pay a cost. The freemium version plan includes a single user for a single site. Users can manage an unlimited amount of work orders and requests. However, there are significant limitations on the scheduled PMs where the free version only allows 2 active scheduled work orders. Also, work orders needing step-by-step procedures are limited to 2. Analytics only go back to a month, so longer-term reporting periods aren't available unless users opt for a paid subscription.
Buyers looking for additional functionality and users must pay between $16 to $120 USD/ monthly per user for more advanced plans with more functionality and integration capabilities. Maintain X is an excellent option for small, mid-sized, and even some enterprise businesses starting out with simple maintenance operations or those wanting to test the product before investing in a paid subscription.
Upkeep
Upkeep software is available starting at only $20/month/user. Even though Upkeep does not offer a Freemium, they offer a free trial that expires after 14 days. The free trial is great to help buyers decide whether the CMMS is right for their business. Upkeep offers many features and capabilities for small and mid-sized businesses and enterprise operations. Features include work orders, requests, preventive maintenance, inventory and purchasing, asset performance, IoT, integrations, and more. They also have a robust and easy-to-use mobile app.
Fiix
Fiix has been around for many years in the maintenance management platform space. It has a free plan at $0/month/user but for limited users only.
Fiix's freemium plan offers users quite a bit of functionality for free. There are no limits on the number of work orders or assets, but users are limited to 25 PMs. Users can track downtime and small inventory. There are limitations on the number of users, however. Fiix's freemium version is an excellent resource for small businesses with a limited budget and a small team. If operations require many users and have over 25 PMs to manage, they will have to look into a paid plan starting at $45 USD/month per user.
According to G2crowd, it combines asset, work order, and parts management tools with high-powered cloud and mobile capabilities, the most open integration network, and AI-driven insights. Businesses can connect shop floor IoT solutions and corporate IT systems to improve asset performance, communication, business results, and sustainability.
Fiix counts tech consultants and service engineers as users. Fiix CMMS serves various industries, including oil and gas, construction, fleet, manufacturing, food and beverage processing, pharmaceuticals, and more. Over 3,000 companies use Fiix CMMS, with 60% coming from mid-market and 20% from enterprise.
Maintenance Care
Maintenance Care provides a $0/month/user plan which has the following free features:
Submit and manage work orders
Task status updates
Web-based interface to see a list of work orders
It doesn't include features for preventive maintenance software
It doesn't include asset management or parts and inventory management
The freemium version is great for organizations just managing work orders and tickets. However, if preventive maintenance, asset management, and inventory are priorities, users must look to a paid plan for those features.
The premium version gives most work order software a run for its money. Maintenance Care helps small to large organizations manage work requests, preventive maintenance, and assets. According to Capterra, its preventive scheduling functionality helps users handle tasks in progress, scheduled routines, task details, and time slots. Maintenance Care CMMS enables users to create an immersive 3D virtual reality space where users view and link their assets to their respective work order requests, improving understanding, communication, and decision-making.
Open-source CMMS Software Options
There are a few open-source maintenance software available. They can be called free cmms software. We've decided to look at two: 1) OpenMAINT and 2) CalumEAM. Sourceforge.net lists about eleven options for open-source CMMS.
OpenMAINT
OpenMAINT focuses on property and facility management, offering configurable features such as gradual implementation and enterprise architecture. Meanwhile, CalumEAM has both commercial and non-commercial versions aimed at providing customer satisfaction by combining open-source technologies with professional care.
OpenMaint is available for download here. On checking the changelog, the last update is dated 28th November 2022.
According to the website, OpenMAINT is a CMMS (Computerized Maintenance Management System) derived from collaborators' extensive field experience, following maintenance best practices covering - maintenance management, mobile asset management, plant maintenance, and related logistical requirements. OpenMAINT is web-based, so it must run on a web server and be accessed through a web browser. It runs on any flavor of Linux or OSX as well as Windows. But, fair warning, development expertise is a prerequisite, making this application not suitable for the everyday user.
CalemEAM CMMS
According to the website, CalemEAM combines open source and professional customer care of commercial software to deliver its maintenance management system. CalemEAM is built with open-source technologies and deployed with Ajax web client and server source code, except for license control scripts. CalemEAM provides the following options:
Cloud and on-premise deployment
Code access
Online and offline modes, both for mobile and desktop applications
Total Cost of Ownership (TCO) and Return on Investment (ROI)
When considering a CMMS platform to streamline maintenance processes, many businesses are tempted by the promise of free or low-cost solutions. But, it's crucial to consider the total cost of ownership (TCO), including developer resources, customization requirements, and time-to-market. Making an informed decision between freemium or open source solutions requires considering TCO factors such as development costs (e.g., salaries), project management expenses (e.g., server costs), overhead (e.g., training), and upgrading fees (e.g., security updates).
Going forward with Open-source CMMS software is not an easy decision. The upfront cost of accessing open-source is ZERO, but the time and resources for development and consequent maintenance requirements add to the total cost of ownership (TCO).
Development cost includes the salaries of the development team, project management, server costs, and overhead.
Maintenance costs include training, upgrading, security, troubleshooting, and unforeseen issues.
Software Advice has created this comprehensive online TCO Calculator to help maintenance teams plan various scenarios.
Freemium could be a better option if future maintenance requirements are clear. If maintenance management requirements are expected to grow with time, it is key that the team thinks through the future cost of freemium software. The decision will most likely be favorable if a case exists for ROI with a comfortable margin. In conclusion, weighing ROI against TCO will help determine whether an organization should adopt a freemium or open-source CMMS software.
One must evaluate the pros and cons of using a freemium or open-source CMMS. On the positive side, free software is a cost saver at face value. They are an excellent option for small operations requiring a single or just a few users and those with simple maintenance operations that do not require the advanced functionality only available in paid plans. Probably the biggest benefit of getting a free version is for companies that are new to a CMMS and want to see if the solution makes sense for their business without investing too much time with the vendor's sales team and trying it out on their own. Free versions allow users to test the product and see if the experience makes sense at no cost. Some smaller businesses may be able to get by with the free version and use it at no cost, while most users will find that they need more of the functionality that is only offered under the paid plans. At the end of the day, free software allows potential buyers to get a taste of various products with no investment or risk other than the time they put into evaluating the software.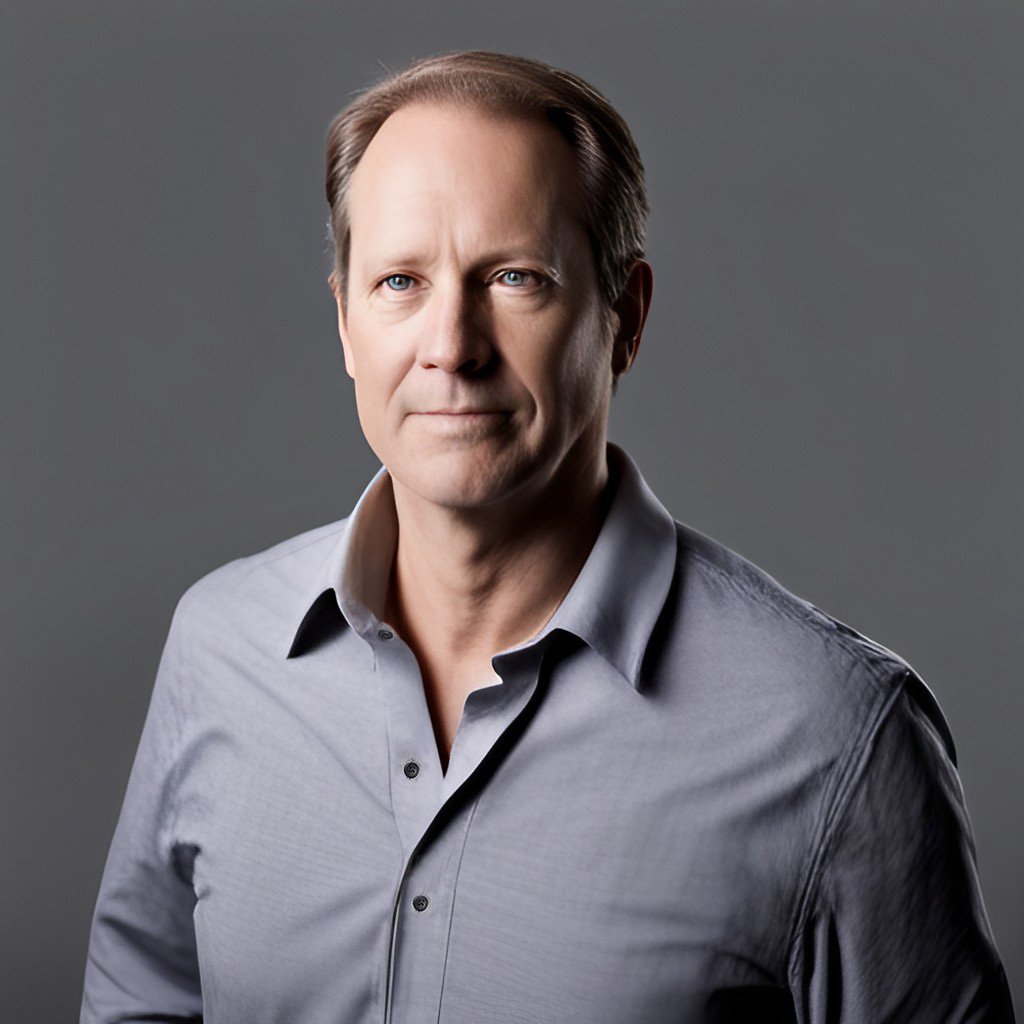 David has been covering topics related to maintenance, asset and facilities management for over a decade. He is passionate about researching and sharing content that has a positive impact on maintenance and facilities professionals.
Keep Reading
With a quick Google search for "preventive maintenance software," you'll quickly find ...