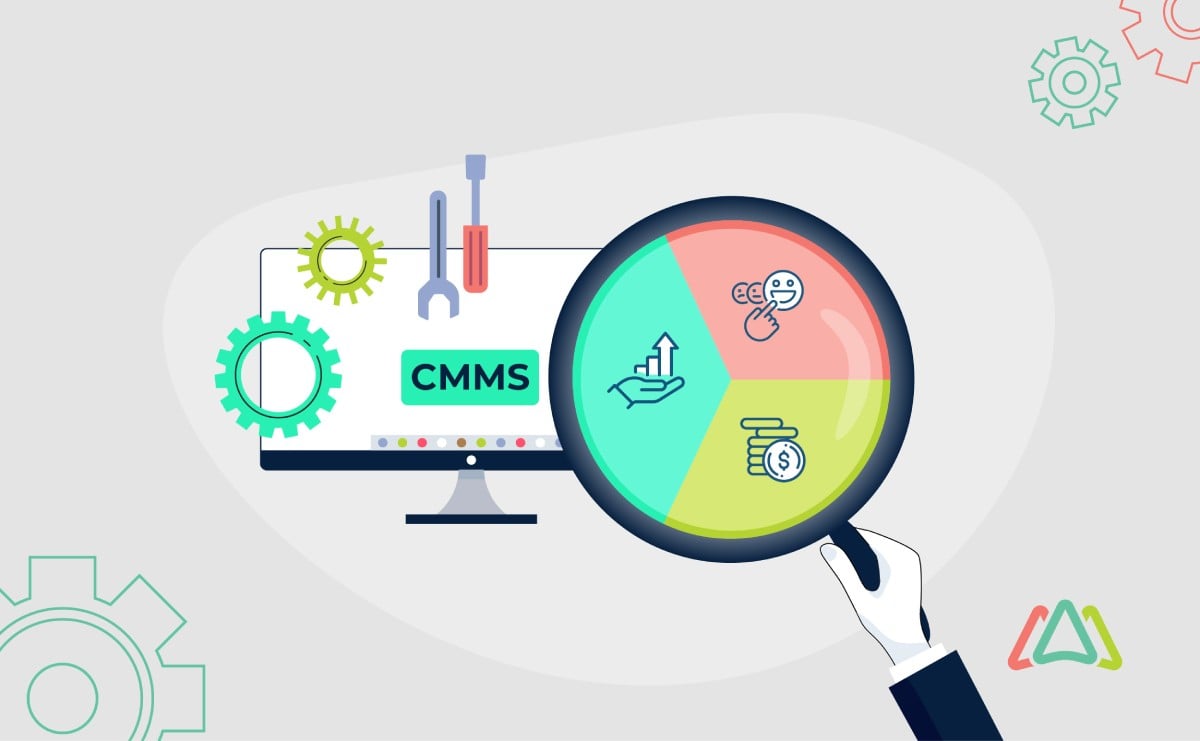 Reena Sommer | 12 Jul 2023
10 Things to Consider When Evaluating CMMS Software
CMMS Overview
The Computerized Maintenance Management System (CMMS) industry has seen tremendous growth since the first system was introduced in the 1960s. Early on, companies were interested in finding a more efficient alternative to traditional pen and paper asset, cost and production tracking using spreadsheets or rudimentary software systems. The very early CMMSs gave companies what they were looking for by offering them stand alone systems using math-based programs designed to perform the basic tasks just noted. Beginning in 2011 and continuing forward, the CMMS market experienced significant growth due to increased digitization, technological advancements, and a greater focus on asset management and maintenance efficiency. Over time and in growing numbers, organizations embraced multi-function and robust software-driven solutions.
The evidence supporting CMMSs and its market demand is very clear. In 2022, the global Computerized Maintenance Management System (CMMS) Software market size was valued at USD 960.88 million. By 2028, it is expected to expand at a CAGR of 10.55 percent during the forecast period, and reach USD 1753.92 million. Relying on the 2022 numbers alone, it is very apparent that the CMMS market is not a flash in the pan. Back in the 1960s, and during those early years, CMMSs slowly picked up traction. By 2011, when companies were challenged by increasing competition within their own sectors, economic uncertainty, and shrinking margins, they recognized that they needed more out of CMMSs. Fortunately, technology had greatly advanced since those early years, and once again, CMMSs delivered. Today, as the speed of technological developments escalates, CMMSs also continue to evolve.
Types of CMMSs
Based on what's just been outlined, it's not hard to make the argument that the CMMS is a valuable tool capable of managing and maintaining all aspects of a company's maintenance operations. At the same time, it's also important to understand that the CMMS marketplace is as diverse as the marketplaces of the organizations who are seeking them. These systems have evolved well beyond a "one-size fits all" model. Before getting into the things to consider when evaluating a CMMS, here are some of the common categories of CMMS software available, each with its own features and functionalities:
On-Premise CMMS
On-premise CMMS software is locally installed and hosted on the organization's own servers. It requires in-house IT support for maintenance, updates, and security. With On-Premise CMMS, the client is purchasing the software outright and pays for future software updates and vendor support.
The main benefits of an on-premise CMMS are:
The system is owned outright with no ongoing subscription fees
A company has full control over customizing, securing and upgrading the system based on its need as well as attending to issues as they arise
The main drawbacks of an on-premise CMMS are:
It usually involves high upfront costs
It requires a lot of resources and time from the company's internal IT team to maintain
On-premise CMMS are becoming far and few between. There are not a lot of options these days
Cloud-based CMMS
Cloud-based CMMS software is hosted on remote servers and accessed through a web browser. It offers the advantage of easy accessibility from any device with an internet connection, and the responsibility for maintenance, updates, and security lies with the software provider. This type of CMMS is available by subscription with costs dependent on the number of users that will be accessing the software. Implementation, onboarding, training and other services are provided by the software vendor, sometimes at additional cost.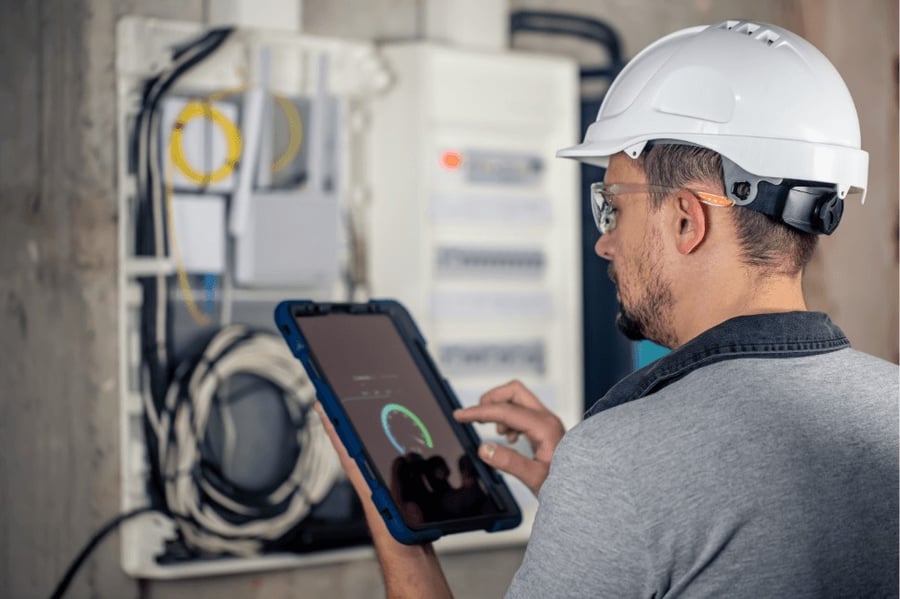 Mobile CMMS
Mobile CMMS is an additional feature that is usually included in most CMMS platforms these days. It is an app which is an extension of the CMMS application which specifically runs on mobile devices such as smartphones and tablets. It allows technicians to access and update maintenance information, perform inspections, and receive notifications in the field and on the go. Mobile CMMS apps have the advantage of completely eliminating the need for paper, allowing users to access asset, parts and work order data and make updates wherever they are.
Enterprise CMMS
Enterprise CMMS software is designed for larger organizations with multiple sites, larger teams and more complex operations. Examples include: hospitals, colleges, supermarket and restaurant chains, as well as other organizations with global operations. In addition, it often includes advanced features such as multi-site support, integration with other enterprise systems (e.g., ERP), and scalability to handle a large number of assets and users.
Industry-specific CMMS
Some CMMS software is tailored for specific industries, such as manufacturing, healthcare, hospitality, or utilities. These solutions may include industry-specific features, compliance tracking, and best practices for maintenance in those particular sectors. These industry focused platforms save organizations time and money that would be required to customize the software on their own. They also come with features that are specific to their field, avoiding the need for "workarounds".
Integrated CMMS
CMMS Integration is a functionality that helps the software integrate and function with other systems within the organization. Examples include inventory management, purchasing, accounting, or asset tracking systems. A recent development in Integrated CMMS is its ability to read data from sensors, saving considerable time during maintenance operations. CMMSs with the ability to integrate into other applications and read sensor data, allows seamless data transfer, maintains one source of truth and saves time.
CMMSs for Preventive Maintenance and Work Order Management
For organizations specifically interested in preventive maintenance, this type of CMMS software focuses on scheduling and tracking regular maintenance tasks to prevent equipment breakdowns and reduce downtime. In addition, it helps maintenance managers create maintenance schedules, set up recurring work orders, and track maintenance history.
Work order management software is also a key feature within CMMS software. This module focuses on streamlining the process of creating, assigning, and tracking work orders for maintenance tasks. It includes features like work order creation, assignment to technicians, status tracking, and notifications.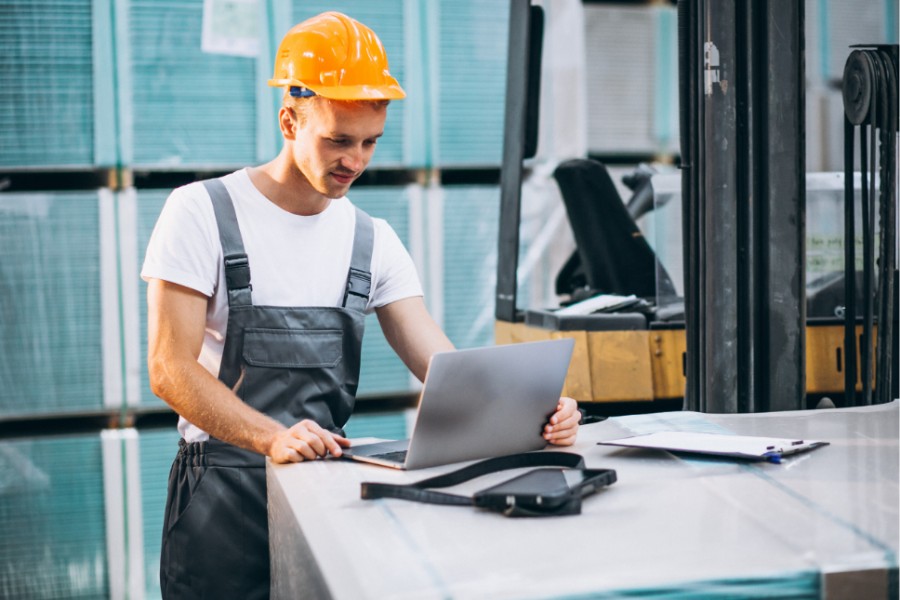 Evaluating CMMS Software
It should be crystal clear by now that selecting a CMMS involves more than a 15-minute chat with a maintenance manager. Apart from cost considerations which should never be ignored, there are many other factors that should be taken into consideration. A CMMS is a long term investment, commitment and undertaking. For these reasons, it's essential that the selection process should involve a thorough evaluation by your organization's stakeholders. The choice of CMMS software depends on the specific needs and requirements for your organization. It's important to evaluate different options and select a solution that most closely aligns with your organization's size, maintenance goals and operational workflows. Here are 10 things to keep in mind during the evaluation process:
1. Functionality
Begin by assessing the software's core features, platform and modules to ensure they align with your organization's maintenance management needs. There's no need to pay for features that your maintenance staff will never use. As well, think about aspects such as work order management, preventive maintenance scheduling, asset tracking, inventory management, reporting, and mobile accessibility. Are any or all of these features something that will be of benefit to your organization?
2. Ease of Use
Not everyone is tech savvy, so it's important to make sure the software selected is user-friendly with intuitive navigation. A software that requires considerable training to just understand it, will likely be a huge impediment to routine and successful use. Carefully evaluate the ease of implementation as well as the learning curve required for your maintenance team to adapt to the new system. In order for your company to benefit from the CMMS and see value, users need to adopt it. Read our article on ways to increase CMMS user adoption. If the software is too difficult to use and overly complex to implement, ROI is likely to suffer.
3. Customization
No two organizations are the same, even if they are both from the same industry sector. For this reason, look into the software's flexibility in terms of customization. Find out if you can tailor the system to match your specific workflow and terminology now, and also be able to make changes in the future as your needs evolve? Look for features such as customizable fields, drop downs, forms, and reports.
4. Scalability
As a company grows, things change. The same principle applies to your CMMS. Consider the scalability of the CMMS software. Will it be able to accommodate your organization's future growth and evolving maintenance needs? Ensure that the software can handle a growing number of assets, users, and locations. Subscription costs may vary according to the number of users. Consider these added costs as you continue your evaluation of CMMS platforms.
5. Integration Capabilities
Assess the software's ability to integrate with other systems, such as accounting software, ERP systems, or equipment sensors. Integration can streamline data exchange and improve overall efficiency. The field of technology is constantly evolving and more quickly now, than ever. Consider if a CMMS can accommodate these changes over time. And if so, at what cost? Most CMMS platforms today have a REST API which allows users to build out integrations with other business applications used by the company and some have out of the box connectors built with popular applications (Oracle, SAP, QuickBooks, Office 365).
6. Mobile Accessibility
We're living in a mobile access world. According to a 2021 Pew Center Report, 97 percent of people in the U.S. own a cell phone of some kind. Mobile phones or other mobile devices serve as invaluable tools in maintenance management. With this in mind, check if the CMMS software offers a mobile application. Mobile accessibility enables technicians to access and update maintenance information on the go, improving productivity and responsiveness.
7. Reporting and Analytics
The ability for maintenance managers to generate easy to read and accurate reports is one of the biggest benefits of a CMMS. It's therefore important to also evaluate the software's reporting capabilities. Can it generate insightful reports on work orders, asset performance, maintenance costs, and other key metrics? Advanced analytics features are essential in providing valuable insights to be later used in decision-making.
8. Vendor Support and Training
This cannot be stressed enough! Consider the vendor's reputation and the support they provide. Getting a deal is only worth it if all the boxes are checked. Do not overlook vendor support. When evaluating a vendor, look into their customer service responsiveness, availability of training resources, and ongoing support options.
9. Security and Data Protection
More than ever, CMMS data security is essential. Assess the software's security measures to ensure the safety of your maintenance data. Look for features like role-based access control, data encryption, SSO, regular backups, and compliance with industry standards (e.g., GDPR, HIPAA).
10. Total Cost of Ownership (TCO)
Finally, evaluate the software's pricing structure, including upfront costs, licensing fees, ongoing support charges, potential customization or integration costs, and costs for adding more users, assets or sites. Take into account your company's future projections and factor in additional CMMS subscription costs. Finally, consider the long-term value and return on investment (ROI) that the software can provide. As noted before, a CMMS should be a long-term investment. If you are looking for a CMMS that delivers value fast, is easy to use and implement, and is affordable, check out our CMMS Software.
Conclusion
Making the decision to include a CMMS as a part of your operation requires planning and thought, not only in terms of its financial investment, but also in the time and energy required in its selection, and implementation. Even before speaking to vendors, it's important to first meet with your company's stakeholders to identify its needs, goals and budget. This article has provided an overview of the types of CMMSs available in the marketplace as well as the things to consider in your evaluation process. By taking this information into account, you will be in a much better position to make an informed decision when selecting a CMMS software that aligns well with your organization's maintenance management goals.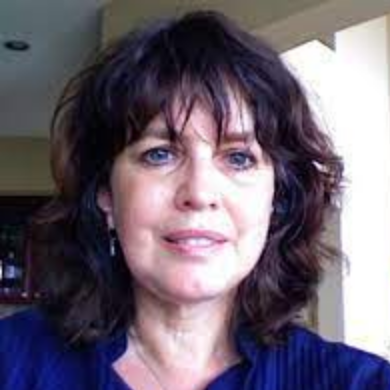 Reena Sommer

Reena Sommer has written extensively about CMMS and maintenance management best practices. She has her Ph.D. in Psychology from the University of Manitoba. Reena hails from Winnipeg, Canada and currently resides in Chicago, Illinois, USA.
Keep Reading
With a quick Google search for "preventive maintenance software," you'll quickly find ...