Maintenance Software
Easy as

1

-

2

-

3
We are super excited to introduce Click Maint, a new CMMS product that is in the works and soon to be released… stay tuned! We're on a mission to revolutionize maintenance management by providing a comprehensive, intuitive and highly customizable Computerized Maintenance Management System (CMMS) that empowers organizations to maximize asset performance, minimize downtime, and increase efficiency. Through innovative technology and a customer-centric approach, we aim to simplify maintenance processes, reduce costs, and improve overall operational effectiveness for businesses no matter which industry they come from.
Our ultimate goal is to be the leading provider of CMMS solutions, delivering unparalleled value and measurable results to our customers worldwide. Our leadership team has over 40 years of experience building business software applications with a focus on maintenance and facilities management. Through this time, we've worked closely with thousands of maintenance and facilities professionals. Our goal is to bring a new maintenance management software to the market that is easy, ensures user adoption, utilizes cutting edge technology and delivers speed to value. Before we get into Click Maint, let's take a look at the CMMS market, the benefits of a CMMS and challenges businesses face using them.
Our mission is to empower maintenance and facilities professionals with cutting-edge maintenance management solutions that streamline operations, maximize asset performance, and drive success.
A Brief Overview of CMMS Benefits and Market
CMMS software provides businesses with many amazing benefits; reducing equipment downtime, automating preventive maintenance tasks, ability to easily track incoming maintenance requests and work orders, streamlining workflows, reducing time to locate needed parts and replenishing inventory, and reducing overall maintenance costs. With these benefits and provided that organizations utilize the software properly (solid implementation and training) we see organizations realizing great results.
According to Brightly, organizations using a CMMS can experience up to
40% improvement in equipment reliability,
28% increase in maintenance productivity,
20% reduction in equipment downtime,
19% savings in costs for materials and
18% reduction in maintenance, repairs, operations (MRO) and inventory.
Moreover, their research found that having a preventive maintenance plan in place can extend the life of a business's assets by as much as 35%. With these great benefits, it's no wonder the CMMS market which in 2023 is at 1.64B USD is expected to be at 4.22B USD by 2033.
With these amazing benefits companies realize from implementing a CMMS, they often face significant challenges when going down the path of implementing a CMMS. Businesses using CMMS software often report challenges related to high costs, low user adoption, maintenance culture, data migration, and integrating with other applications. Let's take a closer look at each of these challenges.
HOW DOES CLICK MAINT DIFFER FROM OTHER CMMS SOLUTIONS IN THE MARKET?
Click Maint's objective is to offer organizations a CMMS that's simple and easy to implement so that users get value fast. Our goal is to eliminate a lot of the friction that companies face when implementing maintenance management software. Data shows that CMMS implementations are getting a bad rap. Here are some scary stats;
of companies using a CMMS, use all functionality - that means 94% are not using what they paid for.
of companies using a CMMS, use it consistently - this is a maintenance manager's nightmare when trying to streamline processes and improve efficiencies.
of maintenance managers struggle with implementations - we can solve this.
Our "raison d'être" (reason to exist 🙂) is to change these stats for the better. Speed to value and delivering the best user experience are written into our DNA. Here is a breakdown of how Click Maint differs from CMMS alternatives.
Focus on User Experience
At Click Maint, we are set on having all of our users having the best experience possible. We accomplish this by designing software that is not only easy to use, but enjoyable. We have the best people working on our user interface and back end so that tasks can be accomplished with just a few clicks (3 clicks is the bar!). We are also working towards developing cutting-edge software with features that deviate from the CMMS norm. This takes time, but they're coming. It's no surprise that "tech savviness" of users varies. This is a non-issue for Click Maint users.
Simplify Implementation and User Onboarding
One of the biggest pain points and shockers for businesses purchasing a CMMS is the implementation and onboarding process. Buyers often wonder, "Where did I go wrong?" They spent 3 months doing demos with CMMS providers, verified requirements, in some cases called references, and even did a trial. The reality is, depending on the amount of data that needs to be migrated and complexity of the maintenance operation, implementations can be tough. At Click Maint, our customer success team has years of experience implementing and onboarding companies.
Competitive Pricing
Software Advice currently has over 800 products listed under its CMMS Software category. With so many options, CMMS costs vary across providers. Still, upfront costs are challenging, if not prohibitive for some businesses. Click Maint is committed to offering our customers competitive pricing, to the point where determining ROI won't require days to calculate. Instead, ROI will be realized as soon as the software is used. Subscription fees are aligned with business requirements with flexible payment terms. In addition, there are no "gotchas" with implementation and training fees.
Speed to Value
At Click Maint, we strive to deliver value from every interaction. This starts from the first engagement with our sales team, who are there to educate potential customers so they can make the best decision for their business. Our expectation is that users will get value throughout the entire customer journey and fast. Implementations will be done properly, but efficiently so that customers are not spending months compiling and configuring spreadsheets and waiting months to process their first work order. Having users improving managing work orders and streamlining maintenance processes quickly is our priority.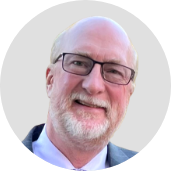 Randall Burrell
President & CEO
We are super excited to be part of the maintenance management technology community. We look forward to working with organizations, big and small, across all industries helping them streamline maintenance processes, lower costs, and improve operations. Click Maint is here to make maintenance management as easy as 1-2-3.
Learn more about Click Maint
Our goal is to deliver value from Day 1. See how we do it.