x
Maintenance Knowledge at Your Fingertips
Print or Download for Offline Access!
Condition-Based Maintenance
Using Real-Time Data to Reduce Asset Downtime and Failure
Gone are the days of reactive maintenance, where equipment failures were addressed only after they occurred, leading to unexpected downtime, costly repairs, and reduced productivity. There's a new kid in town. Condition Based Maintenance (CBM) is a proactive approach that leverages the power of data to optimize maintenance strategies to ensure the smooth operation of critical assets.
WHAT IS CONDITION BASED MAINTENANCE (CBM)?
Condition Based Maintenance (CBM) is a maintenance management strategy that involves monitoring the condition of equipment or systems in real-time driving decisions on what maintenance actions to take. By collecting and analyzing data on key parameters, CBM aims to detect early signs of potential failures and performance degradation. This proactive approach allows maintenance activities to be scheduled based on the actual condition of the equipment rather than relying on predetermined time-based intervals.
PRINCIPLES AND COMPONENTS OF CBM
Condition Based Maintenance revolves around monitoring the condition of equipment in real-time, enabling maintenance decisions to be based on actual equipment health rather than predetermined schedules. This approach leverages various monitoring techniques and data collection methods to gather information about the performance, integrity, and potential faults of equipment.
The principles and components of CBM encompass several key aspects. Monitoring and data collection techniques provide valuable insights into the health of machinery, identify potential issues, and enable proactive maintenance actions.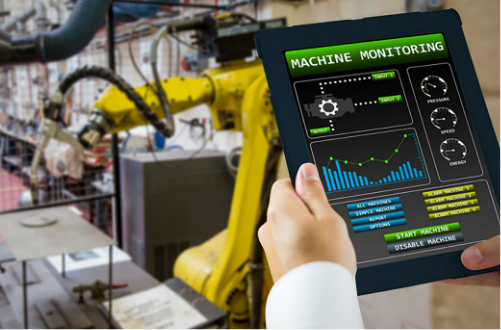 1. Equipment Monitoring and Data Collection
1.1 Types of Monitoring Methods
Condition Based Maintenance relies on various monitoring methods to gather data on the condition of equipment or systems. These techniques help in identifying potential issues and deviations from normal operating conditions. Here are some commonly used monitoring techniques in CBM:
Vibration analysis: Vibration analysis involves measuring and analyzing the vibrations produced by equipment. By examining the frequency, amplitude, and patterns of vibrations, maintenance professionals can identify abnormalities that indicate faults or imbalances in machinery components. An example of vibration analysis is the monitoring of rotating machinery in industrial settings, such as pumps, motors, or turbines.
Thermal imaging: Thermal imaging uses infrared cameras to capture the heat signatures emitted by equipment. By detecting variations in temperature, hotspots, or abnormal thermal patterns, potential issues such as overheating, electrical faults, or insulation problems can be identified.
Oil analysis: Oil analysis is a technique used to assess the condition of lubricating oils in machinery. By analyzing oil samples for contaminants, wear particles, and chemical composition, maintenance teams can gain insights into the health of the lubrication system, as well as the condition of internal components.
1.2 Data Collection Methods
To gather the necessary data for CBM, various data collection methods can be employed, depending on the equipment and monitoring requirements. Here are two common data collection methods:
Sensors: Sensors are often used to collect real-time data on key parameters. These sensors can be installed directly on equipment to monitor variables such as temperature, pressure, vibration, flow rates, or electrical parameters. The sensors transmit data to a central monitoring system, allowing for continuous monitoring and analysis of equipment condition.
Manual inspections: In some cases, manual inspections are necessary to assess the condition of equipment. Skilled technicians can conduct visual inspections, perform measurements, and record relevant data. Manual inspections may involve using handheld tools, taking samples, or visually examining components for signs of wear, corrosion, leaks, or other indicators of potential issues.
The combination of monitoring techniques and data collection methods provides a comprehensive picture of equipment condition in CBM.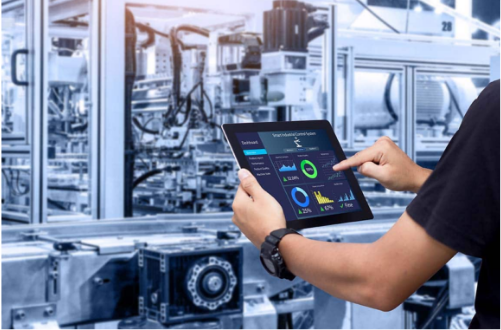 2. Data Analysis and Interpretation
By leveraging data analysis techniques, CBM empowers maintenance professionals to make data-driven decisions, accurately assess equipment health, and take proactive measures to prevent unexpected failures, optimize maintenance efforts, and maximize the reliability and availability of critical assets.
2.1 Methods for Analyzing Collected Data
Once data is collected through various monitoring methods, the next step in CBM is to analyze and interpret the data to extract meaningful insights. Several techniques are employed to analyze the collected data:
Statistical Analysis: Statistical analysis involves applying mathematical and statistical methods to the data to identify patterns, trends, and correlations. Descriptive statistics, such as mean, standard deviation, and variance, can provide a summary of the asset data. Additionally, inferential statistics can be used to draw conclusions and make predictions based on the collected data.
Trend Analysis: Trend analysis involves studying the historical data over a specific time period to identify patterns or trends in equipment performance. By plotting the data points on a graph and observing the direction and magnitude of changes, maintenance professionals can determine if there are consistent upward or downward trends that may indicate degradation or impending failures.
Machine Learning: Machine learning algorithms can be employed to analyze large volumes of data and detect complex patterns that may not be evident through traditional analytical methods. These algorithms learn from historical data, identify normal operating conditions, and flag deviations or anomalies that signal potential failures or abnormal behavior.
2.2 Identification of Abnormal Patterns or Trends
Data analysis in Condition Based Maintenance helps identify abnormal patterns or trends that indicate potential failures or performance degradation. By comparing the collected data with established baselines or thresholds, maintenance professionals can detect deviations that may indicate an impending failure. Some key indicators of abnormal behavior include:
Sudden spikes or drops in monitored parameters: Significant and sudden changes in parameters such as vibration levels, temperature, pressure, or fluid characteristics can be indicative of faults, mechanical stress, or system malfunctions.
Gradual degradation over time: By observing trends in the data, maintenance professionals can identify a gradual decline in performance or deterioration of equipment condition. This could manifest as a slow increase in vibration levels, a progressive rise in temperature, or a decline in the efficiency of a system.
Outliers or anomalies: Outliers or anomalies in the data, which are data points significantly different from the majority of data points, may indicate irregular behavior or potential issues. These outliers can be identified through statistical methods and machine learning algorithms.
When abnormal patterns or trends are identified, maintenance teams can investigate further, perform additional diagnostics if necessary, and take appropriate maintenance actions to address the potential issues before they escalate into major failures.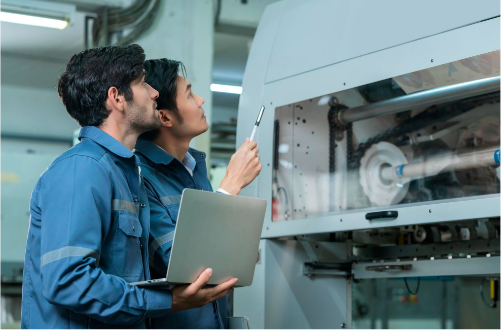 3. Condition Assessment and Decision-Making
3.1 Evaluation of the Severity and Urgency of Detected Anomalies
Once anomalies or deviations from normal operating conditions are detected through data analysis in CBM, the next step is to assess their severity and urgency. This assessment helps maintenance teams prioritize their actions and determine the level of attention and resources required. Several factors are considered during the evaluation process:
Magnitude of the anomaly: The extent of the deviation from normal conditions is assessed to gauge the severity of the anomaly. This can be measured quantitatively, such as the magnitude of vibration levels or temperature increase, or qualitatively based on expert judgment and experience.
Impact on equipment performance and safety: The evaluation includes considering the potential impact of the anomaly on equipment performance and safety. Anomalies that have a significant impact on the operation, reliability, or safety of the equipment are given higher priority.
Rate of progression: If the anomaly is progressing rapidly or accelerating, it may indicate a critical condition that requires immediate attention. Rapidly escalating anomalies may pose an imminent risk of failure and demand urgent maintenance actions.
3.2 Determination of Appropriate Maintenance Actions
Based on the assessment of the condition, maintenance teams make informed decisions regarding the appropriate maintenance actions to be taken. The actions can vary depending on the severity, urgency, and nature of the detected anomaly. Some common maintenance actions include:
Proactive actions: Proactive maintenance tasks are performed to prevent or mitigate potential issues identified through CBM. These actions are aimed at maintaining equipment health and optimizing performance. Examples include routine lubrication, cleaning, adjustments, calibration, or implementing condition-specific maintenance procedures.
Corrective actions: Corrective maintenance actions are undertaken to address identified faults or failures. These actions aim to restore the equipment to its normal operating condition. Corrective actions can involve repairing malfunctioning components, replacing damaged parts, or conducting system-wide repairs.
Preventive actions: Preventive maintenance tasks are scheduled actions aimed at reducing the likelihood of future failures. These actions are based on the assessed condition and historical data. They may include regular inspections, component replacements, or other preventive measures designed to address known failure modes or vulnerabilities.
The determination of appropriate maintenance actions is guided by the evaluation of the condition and the organization's maintenance strategy. It involves considering factors such as safety, criticality, cost-effectiveness, and the overall goals of the maintenance program.
USING CBM WITH PREDICTIVE ANALYTICS TO IMPROVE MAINTENANCE OUTCOMES
The integration of CBM with predictive analytics and AI offers several benefits:
Better accuracy in predicting failures: Predictive analytics and AI algorithms can detect subtle patterns and deviations from normal operating conditions that may not be easily identified by traditional methods. This improves the accuracy of failure prediction and enables maintenance teams to address potential issues before they lead to equipment breakdowns.
Reduction in false alarms and unnecessary maintenance actions: By incorporating advanced analytics and AI techniques, CBM systems can reduce false alarms and unnecessary maintenance actions. The algorithms can distinguish between genuine anomalies and normal variations in equipment behavior, ensuring that maintenance efforts are focused on critical issues and minimizing unnecessary interventions.
Optimization of maintenance resources: By accurately predicting equipment failures and prioritizing maintenance actions, CBM integrated with predictive analytics and AI optimizes the allocation of maintenance resources. It helps in scheduling maintenance activities more efficiently, reducing downtime, and avoiding costly emergency repairs.
Given the significant benefits of Condition Based Maintenance integrated with predictive analytics and AI, organizations should explore it more. It is important to assess the specific needs and requirements of an organization's operations to identify suitable monitoring techniques & technologies and establish partnerships with experts in data analytics & AI. By embracing CBM, organizations can unlock the full potential of their assets and equipment and improve operational efficiency by reducing downtime and lowering maintenance costs.