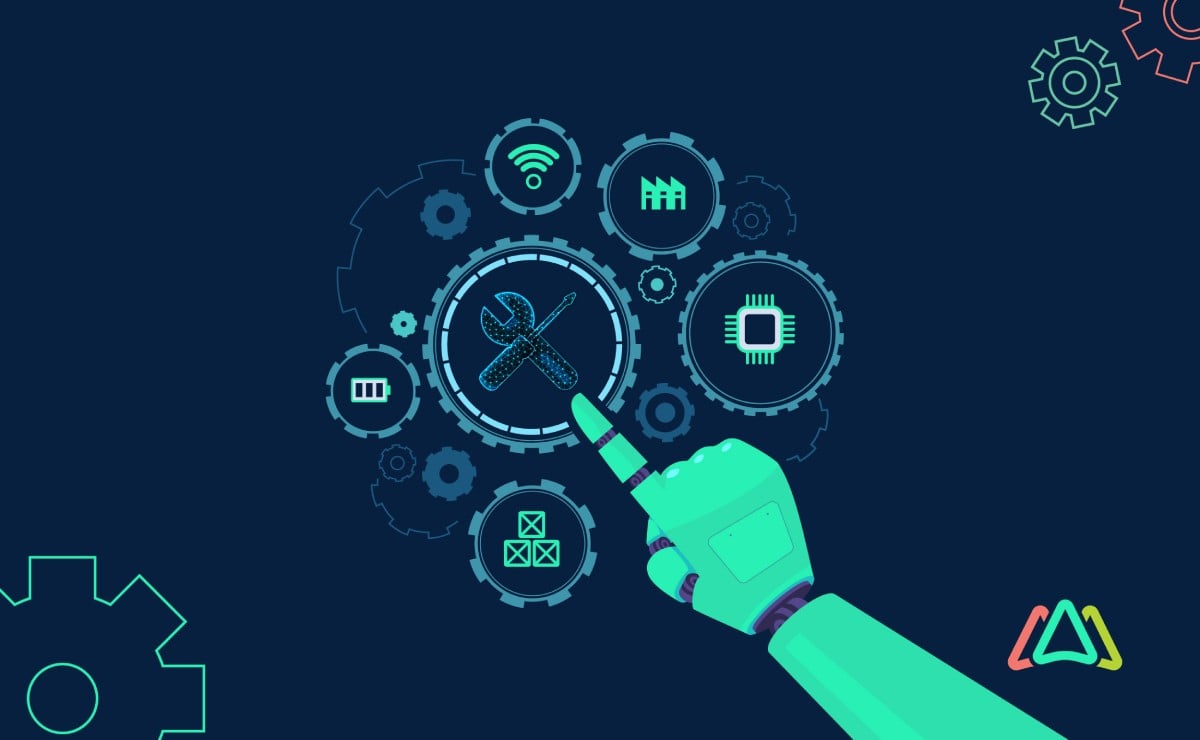 Matthew Wawrin | 9 Oct 2023
Will Industry 4.0 Change Maintenance Management for Good?
Industry 4.0 is revolutionizing manufacturing at an astonishing pace, as evidenced by the increase in smart factories and gigafactories. These changes have directly impacted production processes for manufacturers across the globe. Due to its intrinsic connection to production operations, industrial maintenance management has followed suit. According to Precedence Research, the global smart factory market size was USD 129.74 billion in 2022 and is expected to reach USD 321.98 billion by 2032, growing at a CAGR of 9.52% from 2023 to 2032.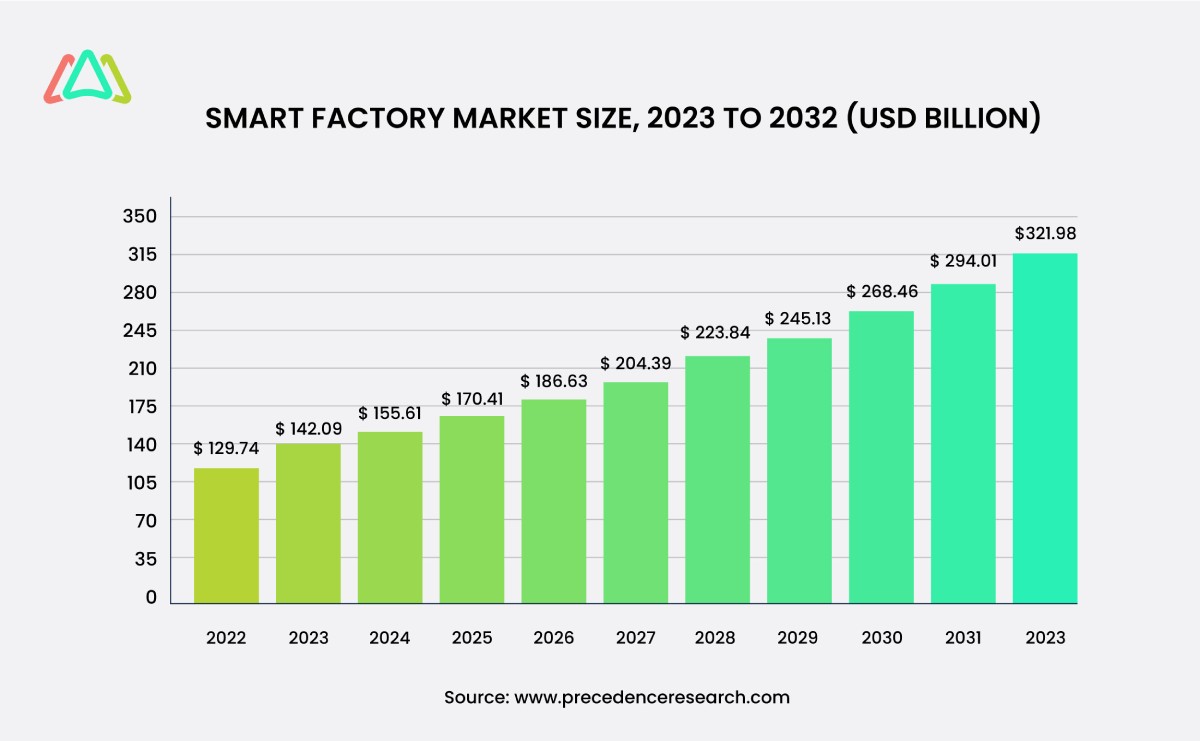 The convergence of advanced technologies like artificial intelligence (AI), big data, and automation has transformed how companies manage maintenance and their assets. Traditional maintenance management methods will fade as new ones emerge. Modern technologies rapidly evolve, leading to the rise of intelligent assets capable of self-maintenance – a fascinating development.
For historical context, let's examine the evolution of industrial operations from the Industrial Revolution to the modern era, Industry 4.0 - each period presenting unique challenges and opportunities for maintenance management.
At the onset of the Industrial Revolution, run-to-failure was the maintenance management approach for maintaining machines. Run-to-fail was a reasonable approach for simple machines, but as technology evolved and more complex machinery was introduced, interval-preventive maintenance was adopted. After WW2, Japanese engineers introduced preventive maintenance to reduce downtime while increasing productivity within highly competitive markets. Interval-based (meter/time) preventive maintenance has proven effective at reducing equipment downtime and prolonging asset life; however, it is costly and often results in over-maintenance.
As manufacturing technology improved, more proactive maintenance strategies emerged, such as reliability-centered maintenance (more aligned to aviation), risk-based maintenance, and total productive maintenance.
Manufacturing has become more complex as the 21st century heralds the fourth industrial revolution. The importance of maintenance in this new environment cannot be overstated. Companies face pressure to increase productivity, quality, and profits while finding ways to lower costs and resources. Maintenance management finds itself at the center of these challenging initiatives. Industry 4.0 has introduced technologies that help maintenance managers increase productivity and quality while controlling costs. Industry 4.0 promises new maintenance management approaches, such as prescriptive and self-maintenance, that leverage AI, complex sensory systems for condition-based monitoring, IoT, big data, and augmented reality.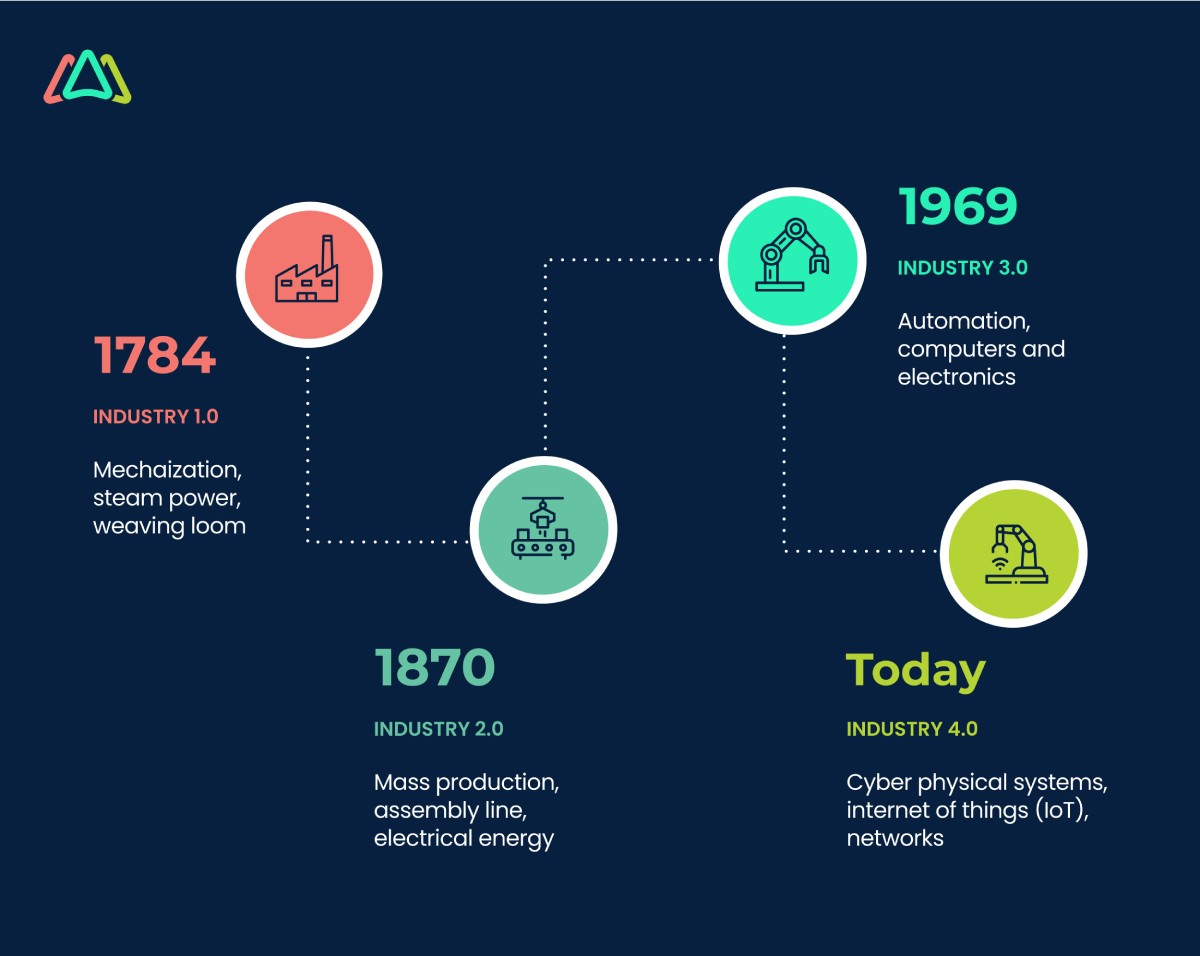 Predictive maintenance (PdM), for example, through IoT sensors, alerts maintenance teams when equipment needs to be maintained. This prevents expensive failures and unplanned downtime but does not result in costly over-maintenance and unnecessary planned downtime, like traditional preventive maintenance.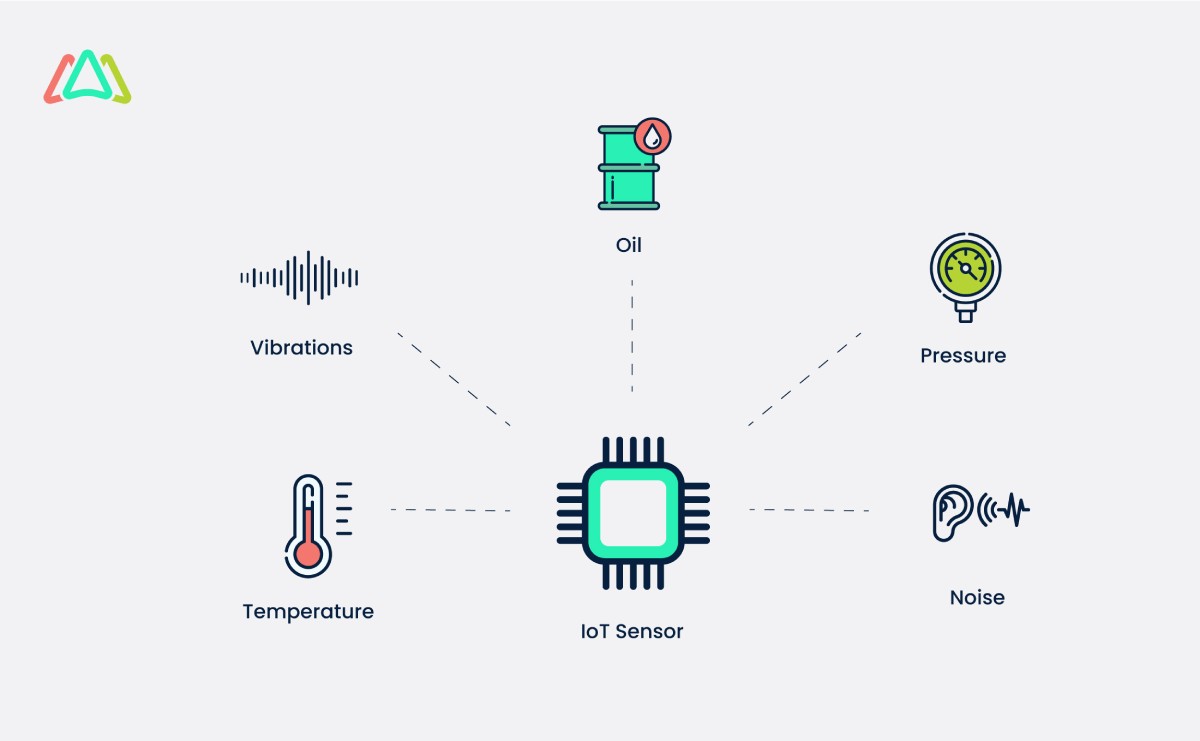 Indeed, the discipline of industrial maintenance management looks ripe for change. It is a given that the current state of maintenance management will change because of Industry 4.0. The question is, to what extent? As always, the economic forces of supply and demand are driving change. Businesses pursuing digital transformation industry 4.0 initiatives are driving demand while supply is being supported by technological advancement and technology providers.
Demand Drivers for Industry 4.0
Two primary factors drive demand for industry 4.0 technologies: 1) the race to utilize artificial intelligence (AI) and 2) reducing the high cost of preventive maintenance.
1. The AI Organization Imperative
Businesses, especially those facing the aftereffects of the pandemic, constantly seek ways to maximize shareholder value while minimizing costs. They are going beyond traditional measures to increase shareholder value and improve stakeholder value, strategically seizing every opportunity.
Maintenance management is one such opportunity. Today, manufacturing organizations and businesses in other sectors look at maintenance as a way to improve profits instead of viewing maintenance as a cost center. The strategic digital transformation agenda emanating directly from the boardroom drives and supports this mindset. At the same time, this approach is enabled by Industry 4.0's innovative technologies, with AI rapidly evolving and gaining momentum. Management teams recognize this. The expectation is that AI will discern valuable, intelligent patterns from large amounts of data. This will improve the ability to make accurate, informed decisions and reduce the time to do so. This helps businesses capture market opportunities quickly. Organizations aren't just looking at AI as a technology but are instead looking at it as a way to reinvent themselves as AI organizations. This avatar is expected to deliver a competitive advantage and operational excellence in productivity, quality, and time to market.
Even at the operational level, maintenance management benefits from Industry 4.0 have proven to be compelling. Maintenance teams can now manage the complete asset life cycle from start to finish remotely using CMMS (or EAM) software. Losses from equipment unavailability, unplanned downtime, and events like COVID-19 can be effectively managed through CMMS software that incorporates Industry 4.0 technologies.
2. Reducing the Cost of "Over" Preventive Maintenance (PM)
Presently, preventive maintenance works well for many maintenance teams and is a huge step up compared to run-to-fail, reactive maintenance. However, those who seek to maximize returns on investment and control costs often find preventive maintenance inadequate. According to Forbes, preventive maintenance accounts for a considerable portion of a facility's operating budget—nearly equaling utility costs and comprising more than one-third of total expenses. Consequently, businesses striving to lower costs and create value have begun exploring alternative methods, such as predictive maintenance (PdM), driven by Industry 4.0 technologies.
Supply Drivers of Industry 4.0
The proliferation of Industry 4.0 technologies has given rise to an abundance of businesses offering innovative solutions in areas such as cloud computing, the Internet of Things (IoT), artificial intelligence (AI), cyber-physical systems (CPS), simulators, big data analytics, and more.
This technological explosion has generated substantial amounts of data from interconnected machines and systems within networks that can now be properly processed thanks to modern software capabilities. Maintenance professionals are provided with visually coherent representations derived from vast quantities of information collected at various points throughout each day.
With adequate training support in these sophisticated tools and technologies, decision-makers can harness this newfound wealth of actionable insights into intelligent decision-making processes. These industry 4.0-powered insights will drive the organization's overall efficiency while reducing or potentially eliminating reliance upon higher-costing conventional preventive maintenance practices.
How Does Industry 4.0 Impact Maintenance Management?
The transformation of maintenance management due to Industry 4.0 is an evolving subject. Instead of attempting to definitively conclude what changes will occur in maintenance management, it's better to understand how Industry 4.0 will impact different aspects.
To make it easier, let's look at the work of Duffuaa and Raouf in their book "Planning and Control of Maintenance Systems." According to their work, maintenance management systems comprise three primary functions: planning, organization, and control.
Planning activities involve strategic alliances between maintenance departments' plans and corporate objectives—such as outsourcing or organizational support—and include forecasting resource allocation, like assigning work to technicians within specified time frames. Organizing activities entails designing job standards while managing projects for better oversight. Feedback and control help manage work, materials, inventory and spare parts, costs, quality, and the overall performance of manufacturing systems so there's alignment with goals and objectives.
Source: "Planning and Control of Maintenance Systems" by Duffuaa and Raouf
With these critical aspects identified, let's consider how Industry 4.0 influences each function within maintenance management systems—an evaluation based on what future changes should be anticipated.
Some maintenance practices will likely become obsolete with the uptake of Industry 4.0 technologies. Reactive or breakdown-based strategies lack analytics and don't align with Industry 4.0 principles—they lack scientific methods underpinning decision-making processes—and thus are likely to become obsolete. Preventive maintenance receives scrutiny because of higher costs due to unnecessary maintenance. The preventive maintenance approach is static, based on fixed intervals, and not dynamic. Dynamic and responsive practices are fundamental to Industry 4.0.
Maintenance isn't just about retaining and restoring assets - it optimizes and manages the business costs of operations and production. The goal is to find the best mix of technologies that help operations improve production and quality of outputs while reducing costs and resources. Maintenance practices based on analytics, big data, and computing are expected to thrive, evolve, and be adopted by maintenance management operations. Maintenance practices that don't incorporate these traits will wane.
Maintenance management approaches such as predictive maintenance, prescriptive maintenance, and opportunistic maintenance supported by big data, cloud computing, and simulations are expected to thrive. These practices build on Industry 4.0 technologies and deliver interconnectivity, interoperability, integrations, and decentralization capabilities.
Artificial intelligence-driven intelligent planning initiatives whereby historical trends/correlations gleaned across multiple datasets yield insights informing predictions about when specific assets face potential failure points, enabling proactive mitigation measures to be implemented accordingly. Another practical example involves automating work order generation processes, an integral component of any maintenance management process. AI has the potential to auto-generate or prepopulate work orders based on historical trends and minimal inputs. This reduces manual data input requirements, freeing up personnel resources to focus more on strategic/complex tasks. This improves overall efficiency and reduces error, ultimately contributing to the bottom line.
Maintenance 4.0
Maintenance 4.0 represents the most recent advancements in maintenance management, designed to align with the integration demands of Industry 4.0 and sustainable development principles. While the literature denotes Maintenance 4.0 as employing advanced analytical methods for predictive and prescriptive maintenance, this perspective remains overly restrictive.
Instead, smart maintenance constitutes a vital component of Maintenance 4.0; digital technologies facilitate instantaneous access to real-time information essential for managing asset life cycles effectively. Experts have introduced two terms within the context of Industry 4.0's integration process: an intelligent maintenance framework and its technological enabler—collectively defined as Maintenance 4.0—and Ecosystem 4.0—the harmonious support system wherein applied maintenance technologies operate alongside diverse machinery within a production environment.
Ecosystem 4.0 streamlines interactions between machines and operators in an industry-optimized setting while enabling efficient utilization of Information Communication Technology (ICT) platforms like Enterprise Resource Planning (ERP) systems or Computerized Maintenance Management Systems (CMMS). These tools can seamlessly manage the entire maintenance process across all levels.
Implementing Industry 4.0 technologies comes with many challenges. Evidence is lacking to promote widespread adoption among teams, primarily due to high upfront costs that cast doubt on potential returns on investment (ROI). Additionally, there are numerous obstacles, such as cybersecurity concerns, regulatory compliance requirements, staff training, existing infrastructure, and organizational culture, that managers must overcome to make the transition.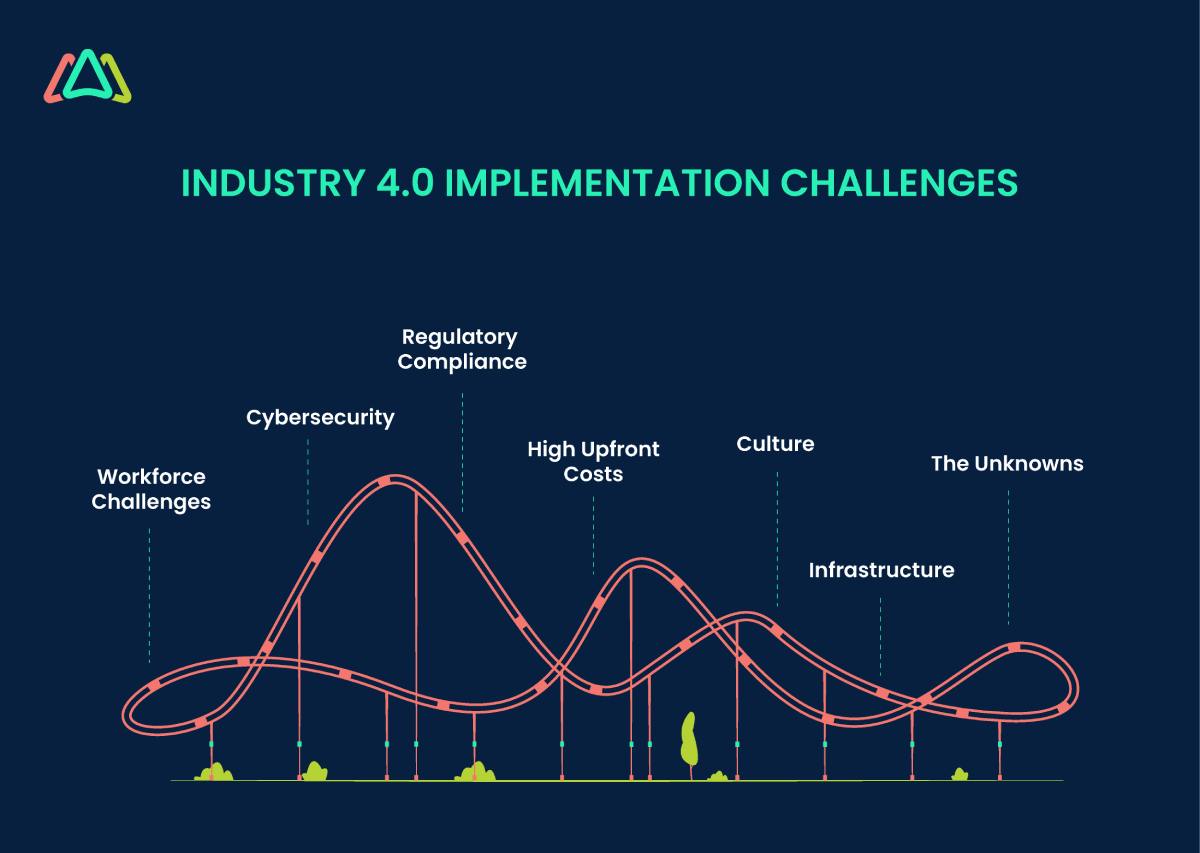 Despite these challenges and obstacles, one certainty prevails: the future landscape of maintenance will differ significantly from today's practices—an evolution demanding preparedness from maintenance professionals across industries.

Matthew Wawrin

Matthew has been working as a software developer and leading development teams for over 15 years at great companies like IBM and Lotlinx. He is passionate about emerging technologies with A.I. and machine learning, and security. Matthew leads Click Maint's engineering department and is based out of Winnipeg, Canada.
Keep Reading
With a quick Google search for "preventive maintenance software," you'll quickly find ...